RE+ Las Vegas, powered by SEIA (Solar Energy Industries Association) and SEPA (Smart Electric Power Alliance), known as the most important trade show of the solar industry, stands as a statement of the accelerated growth of the renewable energy industry from the last few years, bringing together more than 27,000 attendees and all kinds of businesses, from installers to solar modules manufacturers just as Solarever USA. This event also showcased many conferences with all the technological advancements and innovations. Also, opening doors to networking opportunities.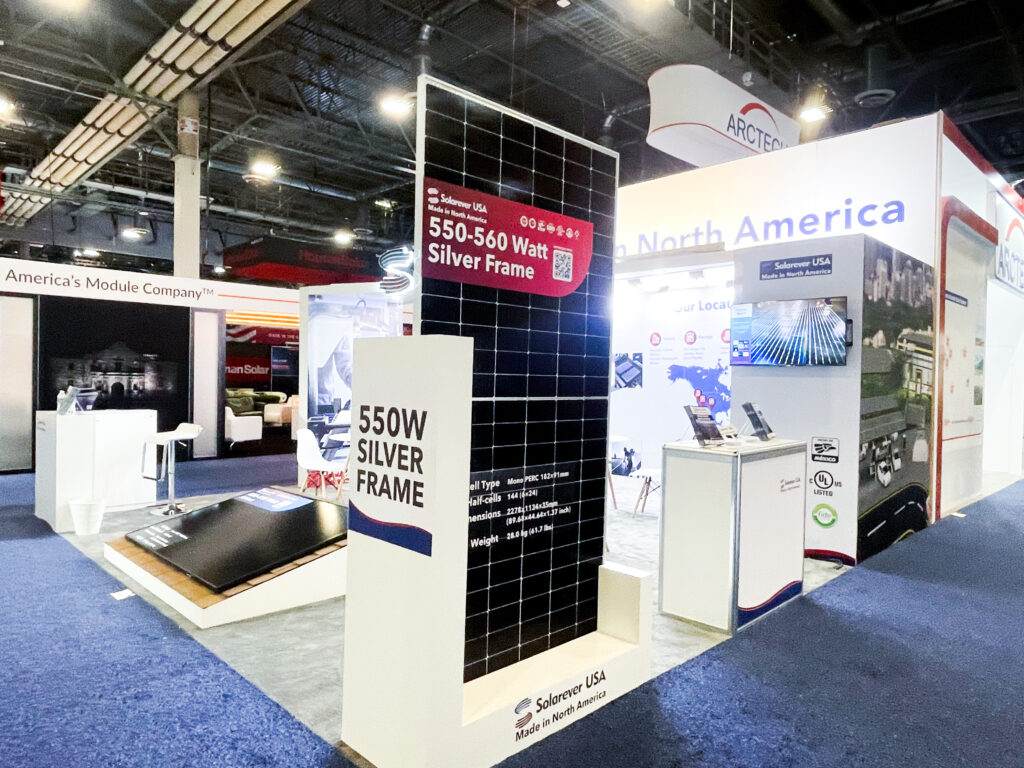 One of the most compelling reasons to attend RE+ Las Vegas 2023 is its role in highlighting market trends and innovations within the solar industry. At this expo, companies showcase their cutting-edge technologies, from advanced solar panels to energy storage solutions and smart grid technologies. The event serves as a crystal ball, providing insights into the future of solar energy and the direction in which the industry is headed.
According to Karen Gonzalez, our commercial director, "Solar Power International is not merely a trade show; it's a catalyst for progress within the solar industry. Its importance lies in its ability to bring together diverse stakeholders, showcase cutting-edge technology, shape policies, foster collaboration, and educate the industry's workforce. As the world increasingly turns to renewable energy sources, Re+ remains a lighthouse guiding the way, illuminating the path towards a brighter and more sustainable future powered by the sun. For anyone invested in the solar industry, RE+ isnt just an event; it's an indispensable institution that every year makes us understand how important advancing solar panel manufacturing is crucial for the growth and sustainability of the solar industry."
For Solarever USA, attending this tradeshow was a success, way more than we expected. We received more than 70 companies and introduced them to our business. We also catched up with our clients and prospects to present our new business model. We are beyond excited for the reaction of all of them and look forward to new possible partnerships and alliances.
Lately, we know there's been a lot of changes in the industry and we are compromised to face any challenges that might present and fulfill all orders to make customers satisfied.
"Our compromise it's to have continuous advancements in manufacturing processes, materials, and efficiency to contribute to a more sustainable and accessible solar energy future." Karen said, as part of our compromise to this industry and our customers.